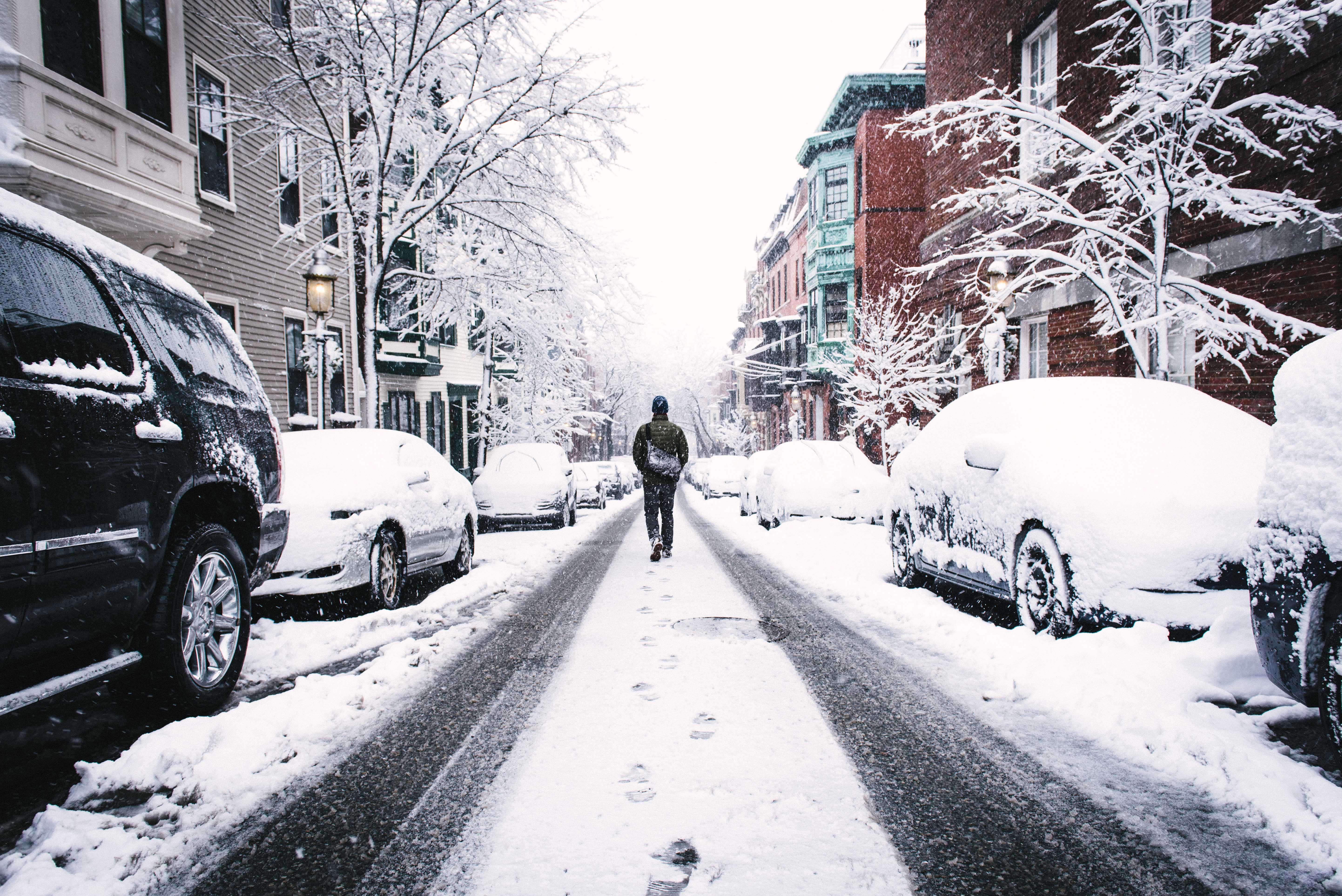 As winter approaches and the threat of snow makes its way into the daily forecast, now is the time for a refresher on Somerville's winter parking guidelines. Whenever four or more inches of snow is predicted, a snow emergency can be declared by city officials, which is what puts these parking regulations into effect.
This year, it's a park even snow season in Somerville. That means that when a snow emergency is declared, parking is allowed on the even-numbered side of the street ONLY—unless posted signs on the street say otherwise. Due to the limited availability of street parking during snow emergencies, municipal lots are also made open to residents.
Cars that remain parked on an odd-numbered side of the street may be ticketed and towed, beginning four hours after a snow emergency is declared. Parking-related fines are hefty, so whether you prefer to nab a spot on the street or park in a lot, make sure to pay attention. Here's a breakdown of the parking fines enforced during snow emergencies:
Failure to move car to proper side of the street: $100
Obstructing plow/tow zone: $100
Parked within 10 feet of fire hydrant or designated fire lane:$100
Parked within 20 feet of an intersection: $100
Towing charge: $90
Daily storage fee by towing company: $35/day
While multiple lines of communication are used to notify Somerville residents when a snow emergency is declared, residents can also choose to sign up for alerts via text, phone, and email to ensure that they never miss out on important information. You can sign up here!
Have questions about living in Somerville? Get in touch!