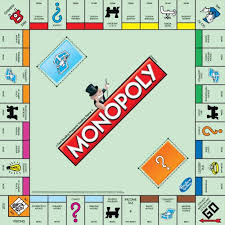 We are HUGE board game lovers over here at Branch Out. I'd say our favorite game unanimously is Monopoly, go figure!
Have you ever wanted to play a board game but getting your friends together is too much of a hassle with everybody's schedules!?
Well every Monday night at Aeronaut Brewing Company there is a Board Game BONANZA.
Don't worry you can either show up with friends to play or you can show up solo! Aeronaut reserves 6 tables for "community gamers" – people who are interested in making new friends and playing games with others.
You can also BYOBG (Bring Your Own Board Game). While Aeronaut does provide board games if you want to play something specifically don't hesitate to bring it along! I'm sure you'd be able to meet some people who would love to play.
So, next time you are looking for a little board game action head over to Aeronaut on Monday nights to enjoy some brews and meet new people in the community!
*Since it is in a brewery you do need to be 21+ to join in on the action. Admission is FREE.